L6vi was the first player to a total level of 1100, 1200, 1300 and 1400.
L6vi took the #1 overall spot in December 2001 from Tks.
L6vi was the first player to ever kill a moderator (Andrew) in the Wilderness.
L6vi was the second player ever to achieve level 99 Cooking.
L6vi has reached level 99 in following skills: Attack, Defence, Strength, Constitution, Cooking & Magic.
L6vi's Combat level is currently level 131 and is still an active RuneScape community member.
L6vi is from Estonia. The name "L6vi" (Lõvi) means "Lion" in Estonian.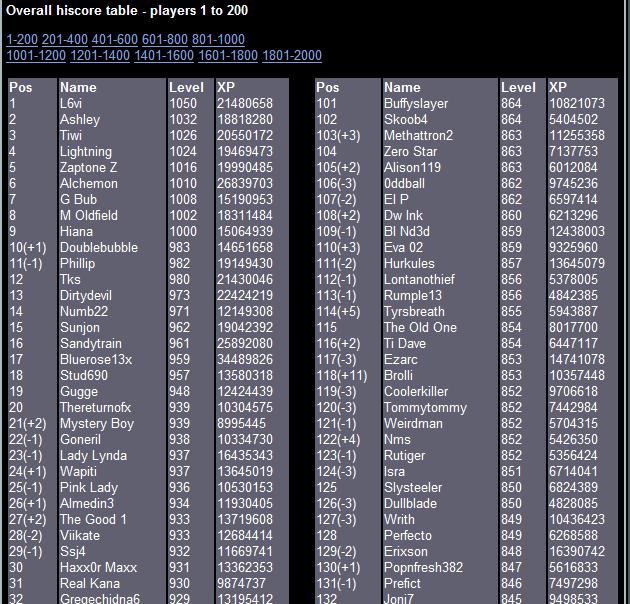 Ad blocker interference detected!
Wikia is a free-to-use site that makes money from advertising. We have a modified experience for viewers using ad blockers

Wikia is not accessible if you've made further modifications. Remove the custom ad blocker rule(s) and the page will load as expected.