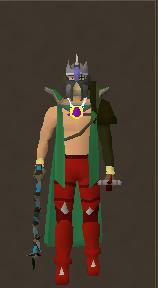 Mdbrooks1

| | |
| --- | --- |
| Started playing | July 2007 |
| Clan | None |
Mdbrooks1 is an active RuneScape player. He started playing in July 2007. He has over 85 million expierience.
He currently has 4 skillcapes in woodcutting, cooking, magic, and fletching.
Mdbrooks1 has changed his name twice. It originally started as mdbrooks1 and in mid May 2009 he changed it to b3ast pwn3d.
His main costume worn is his is first skillcape Woodcutting, Slayer Helm, Amulet of Glory, Verac's Brassard, Dragon Platelegs, Dragon Boots, Barrows Gloves, Ring of Life, and a Saradomin Sword or Abyssal Whip with a Dragon Defender.
Ad blocker interference detected!
Wikia is a free-to-use site that makes money from advertising. We have a modified experience for viewers using ad blockers

Wikia is not accessible if you've made further modifications. Remove the custom ad blocker rule(s) and the page will load as expected.