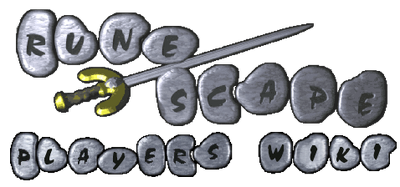 Featured article
N0valyfe
, known outside
RuneScape
as
Jordan
, was the highest ranked player in the
hiscores
for a brief time. He started playing in 2004 when a friend introduced him to the game. Following the release of
Construction
in 2006, he attained rank one overall for a few brief periods, and he became the first player to obtain the former highest total level of 2178. He retired from the game in November 2006, shortly after he passed
Zezima
in overall experience. In 2010, N0valyfe temporarily returned due to the release of the
free-to-play
skill
Dungeoneering
.
Read more...
–
More featured articles...
Featured image

Scuzzy Beta, also known as Scuzzy Alpha, Scuzzy Omega, Skippythevan and Postie Pete, is a reasonably well known contributor on the RuneScape Wiki. They currently own a clan, called "Amour Soins", (french for "Love and Care").
Which version of RuneScape do you prefer?