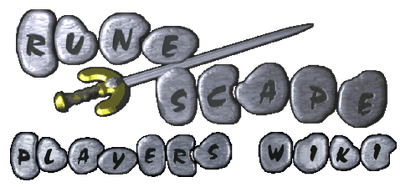 Featured article
A
Jagex Moderator
, also known as a
Jagex Mod
or
JMod
, is a person who works for
Jagex
. Since Jagex was founded in 2001, it has grown from 4 employees to around 550 as of 2013. Most of their staff work on assisting players, developing content, and testing game features before they are released. Abilities of a Jagex Moderator range from
muting
and
banning
other players, to teleporting to any location in
RuneScape
. Jagex Moderator accounts are used for work-related purposes. They can be identified with a gold crown next to their name in chat, and a gold background in the
RuneScape Forums
. To become a Jagex Moderator, one has to submit a successful application for an available position at Jagex.
Read more...
–
More featured articles...
Featured image
Scuzzy Beta, also known as Scuzzy Alpha, Scuzzy Omega, Skippythevan and Postie Pete, is a reasonably well known contributor on the RuneScape Wiki. They currently own a clan, called "Amour Soins", (french for "Love and Care").
Which version of RuneScape do you prefer?
Ad blocker interference detected!
Wikia is a free-to-use site that makes money from advertising. We have a modified experience for viewers using ad blockers

Wikia is not accessible if you've made further modifications. Remove the custom ad blocker rule(s) and the page will load as expected.