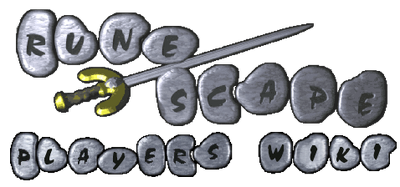 Featured article

Jiblix
is a player well known for uploading a video called "Is this the good deal?" to YouTube. Jiblix started playing in mid-2006, and created his "Jiblix" account around 2008. He created a YouTube channel in 2008, where he posted videos about some of his achievements in-game. A video he published in 2011, "Is this the good deal?", featured many
bots
performing an assortment of tasks in-game, and helped result in him getting his
Dual Moderator
status removed. Jiblix quit in 2011, but temporarily returned to the game in 2013.
Read more...
–
More featured articles...
Featured image

Derpy Angel
(formerly known as
Magic Twee
,
Dat Feeshee
,
Feeshee
,
Angel Feesh
and
CastingCrown
) is a level 190 mage tank who plays
RuneScape
when she is bored. For fun, she likes to fletch, firemake in the Jadinko Lair, cut Ivy, and most importantly, kill bots with magic. Despite being level 110 in combat, she has a total level of 2063. On November 26, 2011, she achieved 99 in her first skill: Magic.
Which version of RuneScape do you prefer?
Ad blocker interference detected!
Wikia is a free-to-use site that makes money from advertising. We have a modified experience for viewers using ad blockers

Wikia is not accessible if you've made further modifications. Remove the custom ad blocker rule(s) and the page will load as expected.