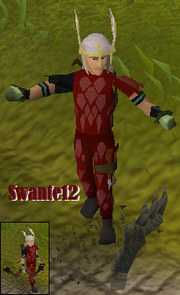 Swante12 is a player with a combat level around 77. He likes fishing, ranged, magic and cooking. And is often called: The Falador Knight by some of his friends. This is because he's the only member of the RuneSkype Clan who have completed Recruitment Drive and Wanted! and will respawn in Falador if he dies. His highest skill is Ranged at level 67, he started to train ranged much around a month ago and is the best archer of RuneSkype. He appears in Michael Sch9's Fireflies RSMV, he's the one who always change clothing: Camo, Falador Knight, un-armoured and some more.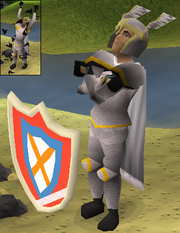 External Links
Ad blocker interference detected!
Wikia is a free-to-use site that makes money from advertising. We have a modified experience for viewers using ad blockers

Wikia is not accessible if you've made further modifications. Remove the custom ad blocker rule(s) and the page will load as expected.