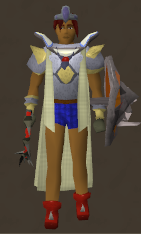 The Ignigma
(also known as iggy) is a RuneScape player. Creating an account in September 2006 and starting membership subscription in February 2007. His name comes from the word "Enigma" and his school nickname "Iggy". Hence "The Ignigma". He is known in World 116 for his clan and community work.
The Ignigma is combat level 138 with a total level of 2300+ (28th of may 2012). He recently has acheieved 2300 total and his 17th 99. He has plans to raise his smithing, mining crafting and Summoning levels to 99 before he starts major money making.
The Ignigma's real name is Ben Fitzgerald (age 17). Who is currently ranked second in Australia for the Discus Throw for his age, standing 6ft 4in tall.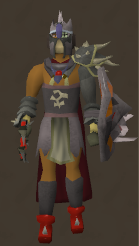 | | |
| --- | --- |
| Member | Yes |
| Combat Level | 138 |
| No. of 99 skills | 17 |
| Started Playing. | September 2006 |
| Status. | Active |
Ad blocker interference detected!
Wikia is a free-to-use site that makes money from advertising. We have a modified experience for viewers using ad blockers

Wikia is not accessible if you've made further modifications. Remove the custom ad blocker rule(s) and the page will load as expected.