Tufftypower

| | |
| --- | --- |
| Total level | 2,408 |
| Combat level | 138 |
| Known for | Highest number of forum posts, founder of Battle a Moderator |
[view] • [talk]
Tufftypower is a dual moderator who runs one of the longest running community events chat, Battle a Moderator. He has worked alongside other community events chats, particularly RS Outreach run by MrsWetlander.
His name was chosen due to a tuft of hair on his head and his weight training at the time of signing up.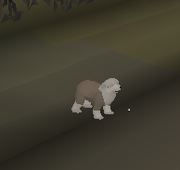 Tufftypower has the most forum posts out of any player on the official RuneScape Forums, a title previously held by Castle Wars.
Ad blocker interference detected!
Wikia is a free-to-use site that makes money from advertising. We have a modified experience for viewers using ad blockers

Wikia is not accessible if you've made further modifications. Remove the custom ad blocker rule(s) and the page will load as expected.