Viegas67 is f2p player like other, but he is playing with a little team and all of the team Combat lvls
are almost the same 46,48,51.
Viegas combat lvl right now is 51 and he doesent play RS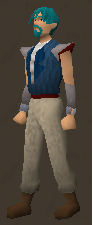 without his friends (Team)
if the team is offline Viegas just log-in in the lobby and waits
till they logins. and he is really helpful for other players today been the day when free trade was
and for a newbie LightBoy (Lvl 3 or 4)he gived him 52,003 gp for an armor.
Ad blocker interference detected!
Wikia is a free-to-use site that makes money from advertising. We have a modified experience for viewers using ad blockers

Wikia is not accessible if you've made further modifications. Remove the custom ad blocker rule(s) and the page will load as expected.