Zyndiax is an Swedish player with four level 99 skills, he newly reached level 99 in Cooking (18 February) He has made videos on YouTube while reaching level 99. He also has an combat level of 104.
Here is his RuneTrack page: http://runetrack.com/profile.php?user=Zyndiax
At Zyndiax Cooking level 99 Party: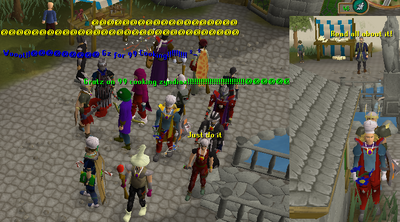 Ad blocker interference detected!
Wikia is a free-to-use site that makes money from advertising. We have a modified experience for viewers using ad blockers

Wikia is not accessible if you've made further modifications. Remove the custom ad blocker rule(s) and the page will load as expected.